Too True
19 December 2008
I couldn't resist posting this comic: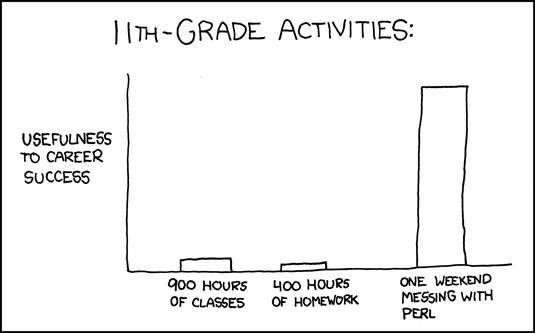 What side projects are you currently working on? More likely than not, one of them will turn out to be more successful than you ever imagined.
You can find more funny / geeky webcomics at XKCD.
Like this post? Join over 35,000 readers and subscribe to Josh Kaufman's email newsletter. You'll receive useful ideas, book excerpts, and resources that will help you make more money, get more done, and have more fun. It's free!